Reiserapport fra Six Feet Under 2018.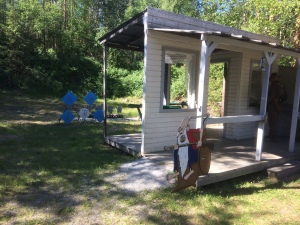 Som eneste repesentant for Arizona Rangers møtte jeg opp i Løten med håp om "suveren seier…"
Selv med noe lavmålt ambisjoner var det helt klart at dette skulle bli mye morro for en nybegynner som meg.
Stagene var flotte, fartsfylte og med lett til moderat vanskelighetsgrad.
Det var lagt opp til at det var noen gunfighter vennlige stager, og noen harde for oss med to hender på revolverene. Og sammensetningen her
gav en meget underholdene match over to fartsfylte dager.
Godt med røyk fra oss svartkruttskyttere, og jeg fikk nok en gang påpek på noe harde ladninger… 31grain, 255grain kule i .45 var vist ikke normalt i følge dem… Hagleladningene bar preg av svakheter derimot. mer krutt, og mer tørt krutt er planen. selv med 70-75grain holdt det ikke i det avsagde belgiske hagla mi.
Til slutt, en liten film av Nashville Frank, som tydelig viser hvor skapet skal stå…NASHVILLE FRANK NASHVILLE FRANK